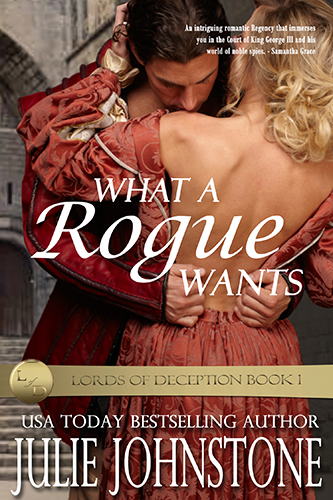 Lady Madelaine Aldridge might be the worst lady-in-waiting to ever grace King George III's court. An oddball who prefers archery to knitting and honesty to deception, she earns the dislike of the Queen, the cruelty of the other ladies-in-waiting and the advances of a lecherous fiend who wants to make her his whore. Her father demands she find a proper husband–a task that seems hopeless until Lord Grey Adlard rides into court.
Grey Adlard lives up to his reputation as a dangerously handsome rake when he proposes Madelaine meet him in the stables for a tumble. Yet when she needs a protector the most, Grey offers his services and vows he wants to court her. Wary yet intrigued by the mystery he presents, Madelaine slowly allows Grey to capture her confidence and then her heart.
Things seem perfect until her father is imprisoned for plotting against the King and Madelaine learns Grey is not who he pretends. As King George III sinks deeper into insanity, Madelaine must prove her father's innocence in order to save his life. With the future of England hanging in the balance and a ruthless murderer hunting them Grey and Madelaine engage in a clash of wills and a battle fraught with suspicion, secrets, betrayal and two hearts that cannot deny the impossible, irresistible love between them.