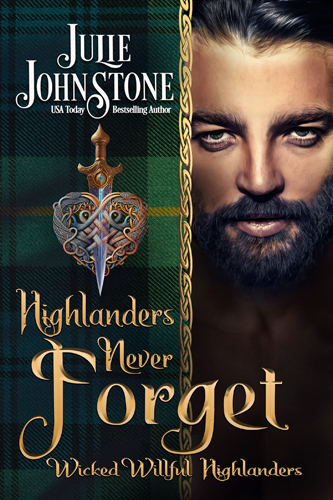 In the game of love, the only way to win is to risk it all.

Fiercely focused Highland warrior Alexander Gordon has one goal—secure a coveted spot on the King's Night Guard. Being born illegitimate and raised with the constant scorn of his father's wife, he wants nothing more than a home of his own where he feels like he belongs, and the king's elite warrior group is the only chance to achieve his dream. He doesn't intend to let anything or anyone derail him, but then the brave beautiful Adeline Brodie strolls into his life, and the harder he tries to push her away to preserve his honor and dreams, the more it makes him want her.

Sweet smart Adeline Brodie is used to being overlooked by men, but she's never cared much until the day her world collides with Alexander Gordon's. Not only is the Scot sinfully handsome, but his intense allegiance to his undeserving brother and his noble heart intrigues her in a way no man ever has. When he appears to return her admiration, things seem perfect for the promise of a wonderful future, until betrayal strikes from the most unexpected places.
Desperate to save her chance at love, Adeline creates a plan to save it, but the qualities she admires most in Alex—loyalty and determination—may be the very things to tear them apart forever.

To secure a future together, Adeline and Alex must face painful truths and make dangerous choices to champion themselves, each other, and the forbidden love that's grown between them that's worth any price—even that of old dreams.