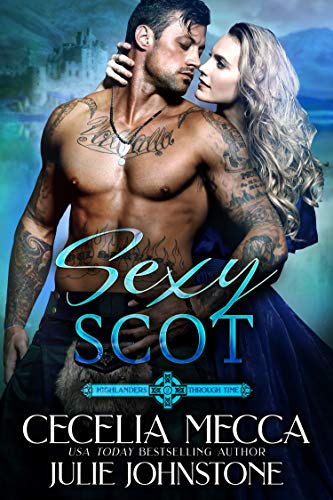 A modern man, a medieval woman. Fate brought them together, but will history tear them apart?
When his older brother disappears before his eyes, Greyson McCaim is determined to find him—even if he has to travel back in time. Because it turns out their "crazy" father was right: their mother didn't leave them willingly. She's a time traveler, and someone pulled her back to her original home in medieval Scotland. Now Rhys is there too while the other McCaim brothers are stuck in modern-day New Orleans. They keep reciting the chant that sent Rhys back, and it finally works—but only for Greyson. Miserably unprepared for medieval life, he is saved by fate's choice to dump him at the feet of the uncle he never knew he had. The two set off to learn what happened to Greyson's mother and brother, but their mission is derailed when they encounter an earl's daughter in need of help.
Marian is sent from the only home she's ever known to marry a stranger—a Scottish noble with a poor reputation. But her fear of the unknown is soon replaced by a completely different terror when her traveling party is viciously attacked by reivers. The Scot who saves her is unlike anyone she's ever met—his accent is strange, his words stranger, and he's completely oblivious to etiquette. And yet this man awakens something in her, as does her newfound freedom from her father.
Greyson's secret opens a whole new world for Marian, and her love makes him a stronger man. But Greyson's family is at the center of a conspiracy that promises to change Scotland forever, and from the perspective of history, he knows it doesn't turn out well. Can Greyson and Marian possibly find a happy ending?
If you love sexy bad boy heroes with hearts of gold, heroines with the courage to fight for what they want, and love stories across time, then you'll love this sweeping romance series.