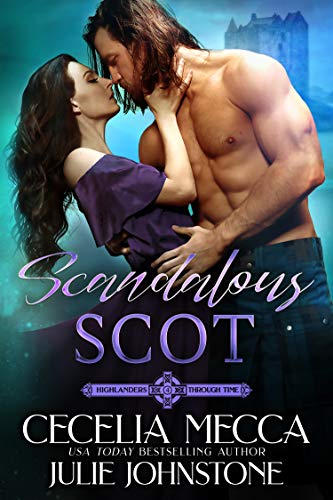 He stole a kiss, and found a wife.
Ian McCaim is used to following in his brother's footsteps—even if it takes him to medieval Scotland. When he finally completes the time travel ritual, the magic lands him next to Hightower Castle and his big brother, Greyson, is there to greet him. As soon as the rest of the family returns to Hightower, the McCaims can finally go home, but in the meantime, Greyson has a task for Ian: charm the man whose son is fated to play a pivotal role in the Scottish War of Independence. An easy task—or at least it would be if Ian were capable of behaving himself.
After a lifetime of having endured stares, Màiri Kelbrue is used to being looked at—the strange mark on her cheek ensures it. So when the handsome man she encounters near her father's loch gawks at her, she assumes the worst. Until he kisses her. The passion she feels for the stranger stuns her—she'd thought to marry her childhood friend, but never once did he make her feel like this. And then the unimaginable happens—when the stranger escorts her home, he tells her very religious father exactly what happened between them.
Within a sennight, Ian and Màiri are rushed to the altar. Ian plans to return to the future sooner rather than later, but the bride he didn't ask for soon becomes the only thing he wants. What will he do when it's time to go home?