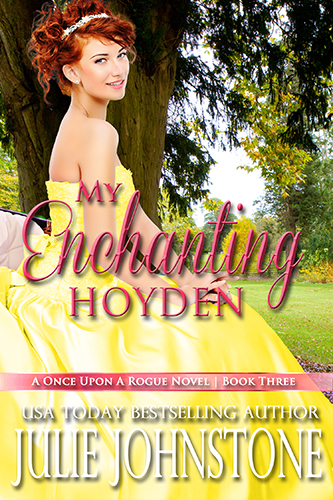 A bargain born of desperation ignites into passion as one lord's quest to save his family leads to the discovery that he can never settle for less than love.
Forsaken, abandoned, and duped, Miss Jemma Adair has no other recourse but to request her grandfather's help to avoid living on the streets. His asking price? She must marry a neighboring lord's odious son. Thankfully, there is a way out of her dilemma—ensuring the rake never asks for her hand. But what is Jemma to do when her ally is an all-too handsome silver-tongued lord with a penchant for poetry that makes her question giving her heart to another man?
Philip De Vere, Lord Harthorne, wishes to marry for love, but inherited debt and family obligations force him to seek a wealthy wife. Yet experience has taught him that ladies of the ton prefer rogues to gentlemen with a poet's soul. But when an unrepentant hoyden claims to know a thing or two about how to make a man a rake, Philip finds he cannot resist Jemma's offer or her.