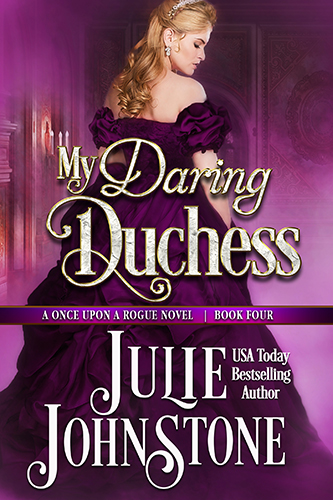 When a lady bent on ruining rogues and a duke set on revenge attempt to derail each other's plans, passion erupts into a love for the ages.
After being left brokenhearted by a duplicitous rake, Anne Adair no longer desires a husband—she wants justice. She's traded in her foolish dream of happily-ever-after for the much more sensible one of thwarting the blackhearted lords who prey on innocent debutantes. But her first mission proves rather complicated when the dashing, devilish Duke of Kilmartin comes to the aid of her target.
Simon Sedgewick, the newly titled Duke of Kilmartin, never thought he would return to England, let alone attend a ball full of simpering lords. But when his oldest friend's reputation is being smeared and Simon discovers that the perpetrator is none other than his enemy's granddaughter, his long-festering desire for vengeance flares to life.
The moment Simon spies Miss Anne Adair across the glittering ballroom, he knows that the ravishing beauty is the perfect instrument for the retribution he thought lost to him. He does not know, however, that Anne has devised a scheme of her own. And soon, these two wary hearts will discover that the best laid plans are no match for love.