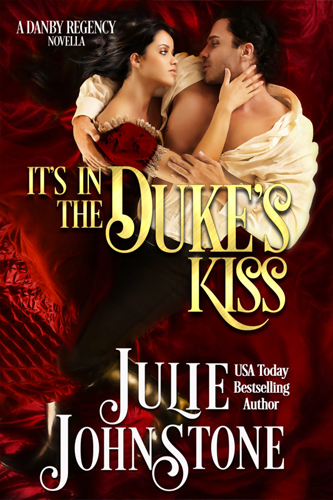 Lady Emmaline Radcliffe always knew she never wanted to marry a man who embraced the rules of Society. But when her mother threatens to secure a suitable match for Emma if she cannot make one on her own, Emma sets out to determine if her girlhood infatuation is the love she's been looking for. Nathaniel did save her life once, after all. But when she finds herself in the arms of the gentleman's brother—the serious and proper Duke of Blackbourne—she begins to question all she ever thought she desired.
Lucian, the Duke of Blackbourne, is tired of playing keeper to his irresponsible brother. He vows to quit, but when his brother resolves to seduce the impetuous Lady Emmaline, Lucian knows he must save his foolish brother and the innocent debutante from themselves. Yet his plan to intercede goes awry when he finds himself drawn to the woman who is everything he was positive he didn't want in a wife.
But his brother won't give up so easily, and soon Lucian's well-intentioned plans are revealed. Now to keep Lady Emmaline's heart he must prove that he's truly not the stuffy, sneaky duke he seems to be.