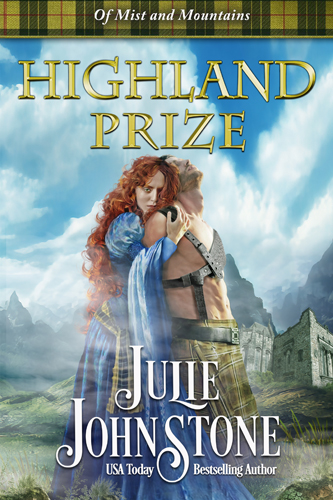 Duty demands he wed her. A vow requires him to hunt her. Desire compels him to protect her.
For a man who has no intention of wedding anytime soon, if ever, Thor MacLeod finds himself submitting to an unwanted marriage in one moment and obliged to hunt down his new wife in the next—all in the name of protecting his family. The task seems simple enough: find the lass accused of treason who stabbed him and then fled after their vows, return her to his commander, and then have their union dissolved. But nothing is ever simple when it comes to beguiling lasses like the fiery-haired woman he wed. Though he made a vow to never again be led by desire, the woman is proving herself to be brave and true, and suddenly, Thor is forced to question if what he feels is more than yearning, and if so, what price is he willing to pay for matters of the heart.
Traded by her father to resolve the taxes he owes the king's son, Isolde Fitzalan's biggest concern is protecting herself and her younger sister. So when her sister is sold off to a lord by the king's son and Isolde is offered the chance to discover her sister's whereabouts in return for wedding a stranger, she reluctantly agrees. But just because she was obliged take the Highlander as a husband doesn't mean she intends to keep the warrior around. The one thing life has taught her about men is that they cannot be trusted. Yet, when the choice is life or death, and she finds herself betrayed at every turn, putting her faith in the seemingly honorable man may be the only way to survive.