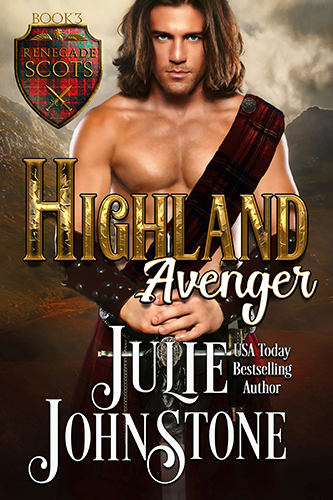 Duty drove him to possess her, but love will drive him to his knees.
Eight years ago, savage Scots invaded Eve Decres's home, murdering her family and plunging her into a nightmare. As sole heir to a strategically located castle on the border between Scotland and England, Eve became a prize to be wedded and bedded, and she fled into hiding. She survived by clinging to two dreams: one day reclaiming her inheritance, and finding love to build a new family from the ashes of her loss. But on the verge of beginning her journey to make her dreams reality, she makes a fatal error that alerts her enemies to her whereabouts.
Now, Eve is catapulted into a world of feuding clans and warring kingdoms where she's forced to make a choice that threatens to destroy her chance at freedom and shatter her heart. Amid treachery and violence, she soon discovers her only hope dwells in tying herself to Grant Fraser, a noble, fierce Highland warrior. Though passion smolders between them, Grant is bent on vengeance and sworn to a duty that would thwart her own plans.
Bound by desperation but separated by conflicting desires, the spitfire lass and the determined laird must relinquish what they've long held sacred in order to overcome their foes and claim a glorious, unconquerable love.