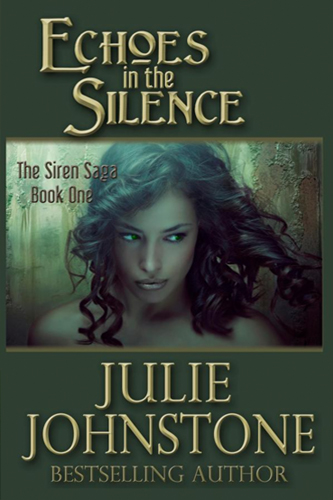 The saying Love Kills could be the epitaph on Alyse Estes' tombstone if only she could die. An immortal descended from a mythical Siren race, she's fated to find her soul mate in the race of her sworn enemy, the Cordisi. As if that's not troublesome enough, she's also destined to bear him the daughter who will eventually kill him. Alyse knows just how inescapable the curse can be. After all, she killed her own father. But all of her attempts to make a perfectly normal, perfectly respectable, perfectly safe life for herself come tumbling down when she meets Maximillian Rheinhart.

One graze of Max's hand brings the reality of her dark past―and her darker future―rushing to the surface. He's mysterious, alluring, unaware Alyse is a Siren…and he wants her. Death roulette is not exactly the kind of foreplay she wants with love, but Max is a force of nature. He's everywhere―at the law firm that just hired her and the club she goes to, in her inexplicably realistic daydreams and the dark nightmares that haunt her sleep―and he's very convincing. He's also the Cordisi whose father is a Hunter intent on wiping out the Siren race.

Despite her efforts to resist Max, he captures her heart. She has one chance to save herself and the man that she's come to need, but to guarantee Max's safety, she might have to lose his love or succumb to what she's fought all her life―accepting the Siren within.