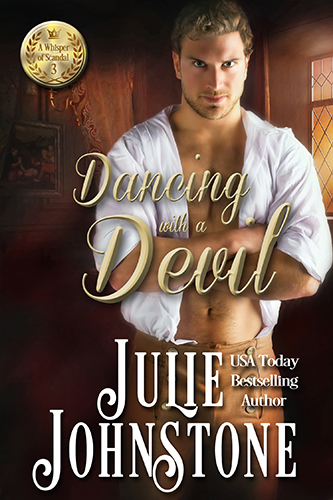 A lord chained to his past…
Lord Trent Rutherford's past has left him guarded and jaded and perfectly content to spend the rest of his life moving from one meaningless affair to the next. Until he meets Lady Audrey Cringlewood, an innocent beauty who makes him question everything he believes. His devilish demeanor guards more than a wounded heart. Behind his swagger lie secrets he'd rather forget than face, but the price of forgetting may be his second chance at life.
A lady determined to shape her future…
Audrey Cringlewood longs to marry for love, not convenience. After several months of flirtatious banter, secret smiles and one very unforgettable kiss, Trent Rutherford, the rake known as Sin, proves himself the man of her dreams. Audrey suspects she understands the pain he hides behind his devil may care attitude, but when the truth comes to light, is her love enough to heal all wounds or will the secrets Trent guarded so carefully tear them apart forever?