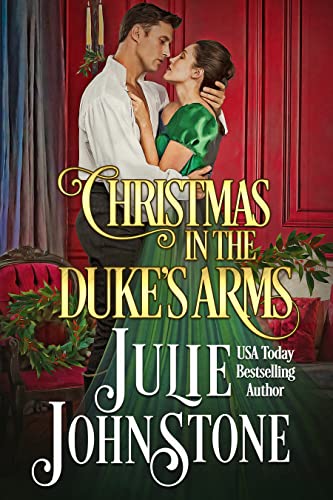 Sophia McPherson has always dreamed of wedding for love, but her time to find it has run out. Her father is dying, and her cousin is trying to force her into marriage in order to obtain her inheritance. Desperate, she seeks out the Duke of Westhaven, a widower who gossip says needs a wealthy wife immediately to save his family from ruin. She offers him a bargain: his name and protection for her money, with an assurance that she has no interest in the emotionally skittish rake's affection. And it's the truth. Though she did secretly hold a tendre for the man once, she wisely quashed it when she discovered he was not a noble knight in shining armor but an undeniable, uncaring rogue.
Nic would rather drink poison than marry again. Yet, he's suddenly in the untenable position of needing to wed to protect his sister's future. So when a virtual stranger crashes the dinner party where he's seeking a bride who wants as little to do with him as he does with her, and the woman offers a marriage with no attachments, he eagerly accepts. It's the perfect solution for a man who believes love is for fools. They'll wed and live their separate lives.
But when a surprising stipulation to Sophia's inheritance comes to light, the disenchanted duke and determined lady are forced to spend more time together than planned. And what started as a calculated match between a retired dreamer and a jaded rogue may end up being the very thing that brings them the love they lost faith they'd ever find.